FEATURED PLANT: Creosote
A single creosote bush may live thirty to ninety years, but a clonal colony which starts with a single bush may live thousands of years. In fact, the oldest identified clonal colony, known as King Clone and located within the Creosote Rings Preserve of Lucerne and Johnson Valley, is... (Click here for more info!)
Death Valley Plant Listing
The plants of Death Valley are the main focus of this website and there are a lot of different kinds of plants which can be found within park boundaries and in adjacent areas. All types of plants are included in this listing including annual and perennial wildflowers, shrubs, trees, cacti, and even a few aquatic plants. Death Valley is diverse place geographically and this is reflected in the diversity of the plant life found in the area.
Death Valley Sites
Death Valley NP is a huge place and it includes an impressive variety of geographical and historical features including sand dunes, mountains, abandoned mine camps, Native American sites, and more. Also included here are images of and information about adjacent sites including the Inyo Range, Surprise Canyon Wilderness, Coso Wilderness, the Slate Range, Argus Range Wilderness, the White Mountains, and more.
SOUTH SIERRA PLANTS
Although many interesting plants can be found in the Death Valley area, it's obviously the case that there are lots of plants that don't grow in the area. A lot can be learned from comparing plants that grow in different areas. Many family resemblances can be observed in plants that grow in places which are far apart.
SOUTH SIERRA SITES
Images, hike descriptions, and information about the Great Basin, Rocky Mountains, Sierra Nevadas, Idaho, and other areas outside Death Valley NP are posted here. As great as Death Valley NP might be, you probably want to visit other places too! Lots of great peaks and interesting sites listed here!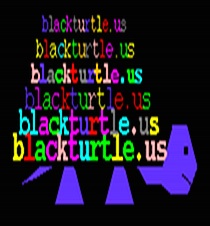 Click to visit BlackTurtle.us
---
ASSOCIATED SITES:
RuskyEd.com
TronaNews.com
Any-Place-Education.com
South Sierra Plants
---
Entire site,
Copyright ©
2003-2023
blackturtle.us